Mustafa Jemilev's 70th Birthday
On behalf of the International Committee for Crimea, Inc., I would like to extend our best wishes to Mustafa Jemilev, Crimean Tatar leader and well-known former Soviet dissident, on the occasion of his 70th birthday. This is a particularly a significant period in his life; he just stepped down as Chairman of the Crimean Tatar Mejlis. After directing the political affairs of the Mejlis for over 20 years, Jemilev now continues in his position as a member of the Ukrainian Parliament.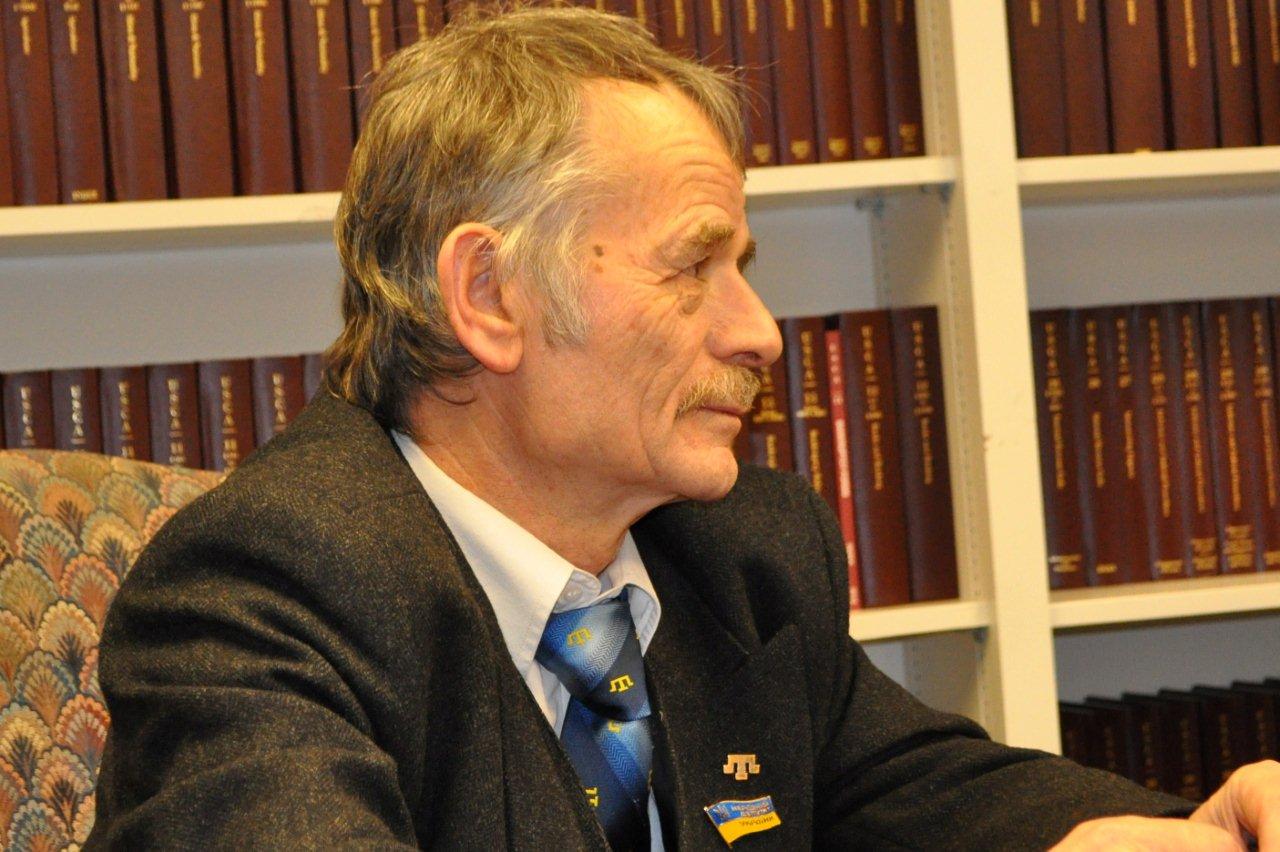 Jemilev at Heritage Foundation, Washington, DC, 2010
Jemilev is well known as a human rights activist who spent nearly one forth of his life in Soviet prisons and labor camps. Imprisoned six times between 1966 and 1986, he drew the world's attention by staging the longest hunger strike (303 days) in the history of human rights movement. During this period, he reached out to other human rights defenders such as Andrei Sakharov and Pyotr Grigorenko. He has been defending the rights of Crimean Tatar people and striving to correct the injustices inflicted upon them for nearly five decades.
In 1986, Jemilev was completing his sixth prison term in a hard-labor camp and was charged once again for anti-Soviet activities. During the summit held by Mikhail Gorbachev and Ronald Reagan, however, the American President asked for the release of five political prisoners as part of the negotiations. Jemilev was among those prisoners and was released with the condition that he refrain from any political activity.
Mustafa Jemilev received numerous awards, including the Nansen Refugee Award, given by the United Nations High Commissioner for Refugees. This was in recognition of his outstanding efforts in the repatriation of Crimean Tatars. In an interview Jemilev gave following the award ceremony in October 1998, he emphasized that "when violent means are used innocent people die, and no just cause can justify the taking of innocent lives."
Mustafa Jemilev's commitment to non-violence has been the principle underlying the reintegration of the Tatar population in Crimea. Despite the politically instigated tensions between the Muslim Tatar and Christian Slavic residents in Crimea, the peninsula has remained relatively calm. The noteworthy success of the Crimean Tatar leadership in preventing violence is due to their reliance on negotiations, peaceful demonstrations and international support for the Tatar cause. At a time when suicide bombings appear to be the norm rather than exception, the importance of non-violent tactics needs to be emphasized and recognized widely. Mr. Jemilev's peaceful approach to handling conflict deserves our respect and admiration.
As Mustafa Jemilev observes his 70th birthday on November 13, we wish him, his family and the new Tatar leadership in Crimea all the best.
Inci A. Bowman, Ph.D.
President
Posted: 12 November 2013
---