Revisiting Dream Land by Lily Hyde
It has been ten years since the publication of Lily Hyde's book Dream Land (2008). The novel involves the story of a 12-year-old Crimean Tatar girl who returns to homeland Crimea with her family in the early 1990s and the obstacles and prejudices they face in the resettlement process. Translated into French, Ukrainian and Crimean Tatar, the book remains a classic work. It was reviewed by veteran Crimean Tatar activist Mubeyyin Altan and well-known commentator Paul Goble, and the reviews are on this Web site. We are pleased to publish here a third review by Omer Erdem-Maksudoglu, an 11-year-old boy who lives in London. Find out what Omer thinks about Dream Land and his plans for Crimea when he becomes the president of Crimea! --Ed.
---
Book Review: Dream Land
By Omer Erdem-Maksudoglu*
I met Lily Hyde when I was younger and at that time she had written Dream Land already. Anyway, I do not remember much about our meeting because it was a long time ago. Since then the book has been on my bookshelf. My mum said "look it is sitting on your shelf and you have not read it yet." I am a Crimean Tatar and I will be the president of Crimea, so I read it.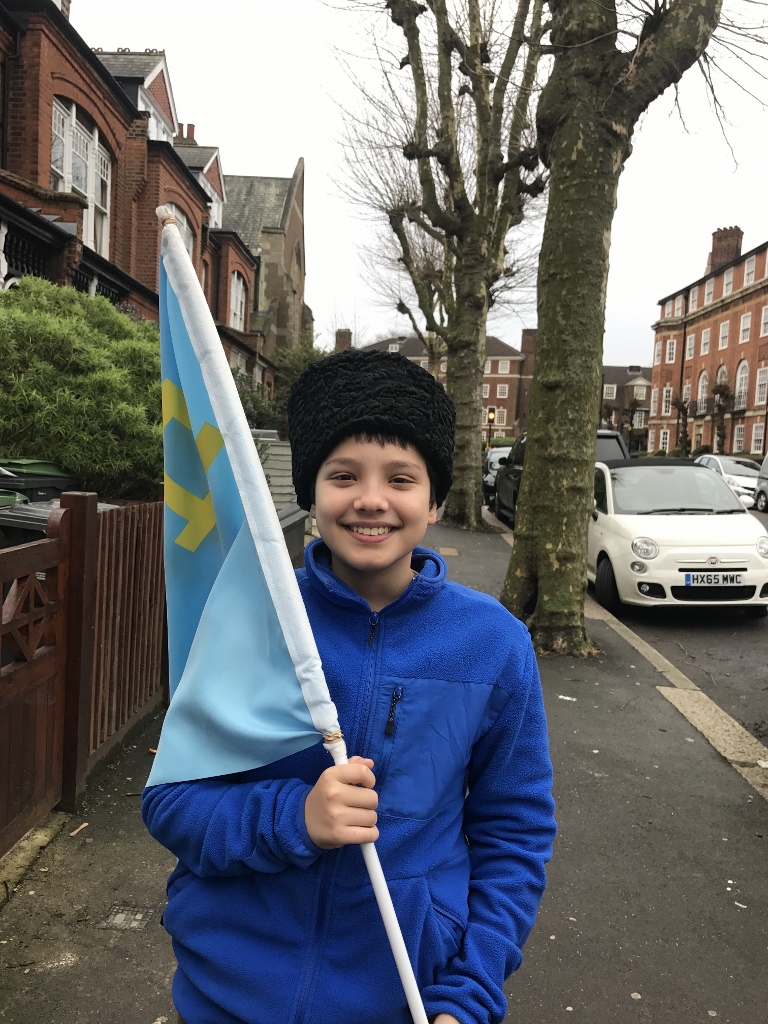 Omer Erdem-Maksudoglu
This is what I think about the book. It feels like when you are sad or depressed there is a hole in your heart but joy comes and it fixes the heart. It was exactly like that. It was a sad story but there were funny bits in it. So it is a story mainly about Crimean Tatars coming home. Main characters of the book are Safi, she is about 12-13 years old and her brother Lutfi, about 16-17 years old. Lutfi was so good looking, even Russian and Ukrainian girls wanted to see him and talked to him. He was very popular in Uzbekistan too, where they lived before coming to Crimea. All the girls, Uzbeks, Russians, they all wanted to be friends with him. They came to Crimea and firstly lived in a tent. It was not good and they could not sleep well. Safi started to go to school. She did not have many friends, only four friends and the other children said she was smelly and her clothes were dirty. Of course she could not take showers and she was muddy because she was helping her parents by carrying timber and wood for building their house. Even the school bus driver was a mean Russian, pushed her out, kept shouting at her and he did not stop at her place and so on. Finally they build their house between two valleys and this is very clever because no one can judge them, no one can reach them and police can not hurt them. Because at that time Russian police were hurting, punching the Crimean Tatars. In the book there were funny bits when they were building the house. Then Safi could not go to school because her family found out Russians actually were hurting her physically as well.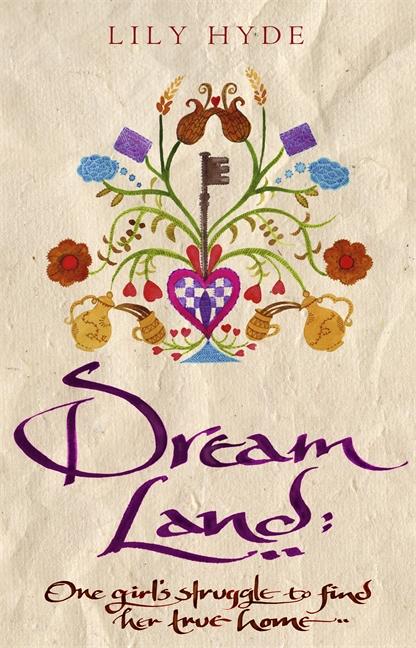 Lily Hyde's novel
In the book their grandfather took Safiís parents and her and her brother to visit Bakhcesaray, old capital of Crimean Tatars. They felt sad because every thing was demolished only few houses and Zinjirli Medrese were not. But they had made Zinjirli medrese crazy peopleís hospital. So that was upsetting. The chains were still there and for me these three chains look like our Crimean Tatar Tamga only looking upside instead of tamga looking downside. Stalin wanted all the Crimean Tatars out of Crimea, and if one left behind he would have been killed. I did not understand why Russians and Stalin deported Crimean Tatars? I mean why? Did the Crimean Tatars kill any Russians? What did the Crimean Tatars do? Why Stalin hated them? Then communists came and they demolished everything and took all the animals. Nothing was left from the Crimean Tatars. Funny, only one cow was saved in the ruins of Mangup Kalye and he was well fed and hidden there. He over lived the deportation happily. Safi and her family used to go to Mangup Kalye which used to be a castle long time ago. They would have picnics and see the cow.
I am proud to be a Crimean Tatar because we lived deportation and came back home. We do not like violence but also we are not afraid of the people, they took our lands. On 18th of May all the Crimean Tatars went outside with our Crimean Tatar flag and all the Russians and Ukrainians hide inside their houses. It is so funny they were scared of the Crimean Tatars and we do nothing to harm them. The Crimean Tatars build houses and Russian police always come and destroy with the bulldozers. It is really sad and depressing. The Russian police always try to destroy the new buildings and the signs. But we are strong blooded humans. We will not give up our country that easily. Once, the Crimean Tatars had a clash between Russians, Ukrainians in the capital city Simferopol. The Crimean Tatars fought bravely. It started with only twenty-four Crimean Tatars against the Russians with the bulldozers. The Crimean Tatars started gathering and their number grew from twenty-four to a large number and they were using petrol bombs. The Russian police were scared and had to call in the special forces with tanks. When the clash ended twelve Crimean Tatars were kidnapped and there was a massive protest. Thanks to the big protest, the Crimean Tatars were free but beaten badly. In the end victory is to Crimean Tatars because they get their permission to build their houses. But sadly we can not get jobs. I am sure Crimean Tatars started getting jobs may be not very good but scarcely.
When I become the president of Crimea I will make Crimea an island, thatís the only way we can be sure Crimea is not invaded by Russia again. I will give jobs to young and strong people. I will give free dentist visits to elderly people and free fake teeth. Also I will make sure to deliver free soft fruits for the elderly to chew easily and get their vitamins. I will build playgrounds for children and only three days of school for children in Crimea. I will ask Crimean Tatars to have many children, as many as ten children in a family to get Crimean Tatar population bigger.These are my plans for Crimea. Everybody is fighting for Crimea our homeland because everybody wants it. The Black Sea is very precious so Russians always want to be there. I have not been to Crimea yet but I know it is the most beautiful place in the world. So, I like this book, I advise everyone to read it and always be proud that you are a Crimean Tatar.
* Omer Erdem-Maksudoglu is 11 years old and lives in London. He met Lily Hyde in October 2015.
Posted: 2 January 2018