International Committee for Crimea, Inc.
ICC. P.O. Box 15078, Washington, DC 20003
For breaking news, please go to ICC's Facebook page, updated regularly.
Of Interest
Veteran Crimean Tatar activist dies
It is with great sadness that we report the death of Vedzhie Kashka, a well-known figure in Crimea. The 82-year-old activist, a veteran of the Crimean Tatar National Movement, Mrs. Kaska defended the rights of her people for over 50 years. She died of heart attack in Simferopol on November 23, after Russian security forces raided a cafe where she was meeting with fellow activists. The news of her death was covered internationally, by New York Times and human rights organizations. Here we share an article, "This Crimean Tatar Activist Survived Stalin--But Not Putin," written by Briggs Burton of the Victims of Communism Memorial Foundation, Washington, DC. The article is partly based on an interview conducted with ICC President Inci Bowman.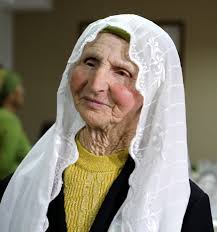 Vedzhie Kashka (1935-2017)
Political Prisoners Released
In a surprizing move, Crimean Tatar political prisoners Akhtem Chiygoz and Ilmi Umerov were driven to Simferopol Airport and flown to Turkey on October 25, 2017. The release and pardon of the two Crimean Tatar leaders were negotiated by the Turkish President R. Tayyip Erdogan, and the Russian government dropped all charges against them. Upon arrival in Kyiv on October 27, both Chiygoz and Umerov expressed their intention to return to Crimea, where their families live. It became clear afterwards, however, that their release amounts to exile, and not complete freedom to live in their homeland. We are nevetheless pleased that the imprisonment of Chiygoz and Umerov came to an end, following their highly publicized detention and trial lasting for months.
See also: Released Crimean Tatar leader: No "liberation" while my people, my land are not free.
Persecution of Crimean Tatar leaders
The US Department of State, United Nations, European Union and a number of human rights organizations have protested the ongoing human rights violations in Crimea and the recent convictions of Crimean Tatar leaders who oppose the Russian rule over their homeland. On October 5, the European Parliament adopted a resolution, criticizing the verdicts against the Crimean Tatars and Ukrainian journalist Mykola Semena, and demanding their release. After spending over two years in detention, Mr. Akhtem Chiygoz was convicted of organizing mass-disturbance on February 26, 2014, a date when Russia had no jurisdiction over Crimea. He was sentenced to eight years in prison on September 11. Mr. Ilmi Umerov was convicted for opposing Russian occupation and given a two-year sentence on September 27. Last year, in August 2016, Umerov was involuntarily confined to a psychiatric hospital in Simferopol while suffering from poor health. Critics charged that Russia had resorted to the Soviet method of "punitive psychiatry." Western governments do not recognize the Russian annexation and imposed sanctions against Crimea and Russia in response.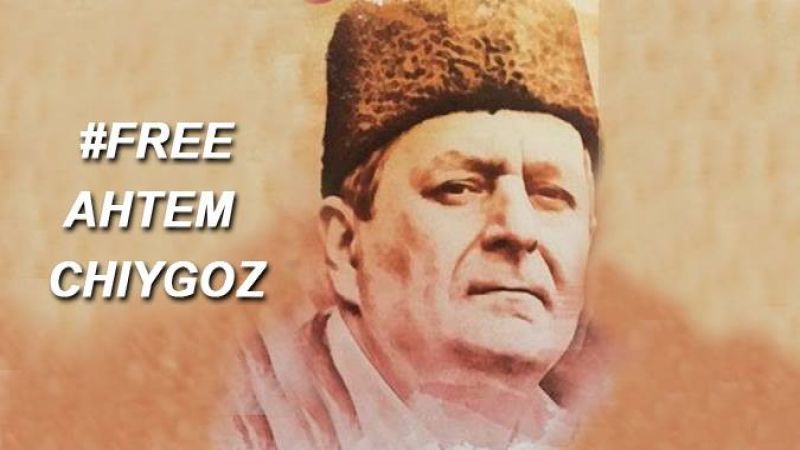 ICC at the Turkish Festival
For the second year, ICC participated in the Turkish Festival in Washington, DC, on Sunday, September 24. This is an event well attended and considered the "Best of DC" in the Best Festival category. ICC's booth featured books, DVDs, CDs, and ceramics of the well-known Crimean Tatar ceramicist Rustem Skibin, and information about Crimean Tatars living in Russian-controlled Crimea. Our involvement in the popular Festival provided us with an opportunity to meet and talk to many individuals about Crimean Tatar culture and history as well as the difficulties experienced by Crimean Tatars in their homeland.
"Crimean Tatars and the Russian Occupation"
"Crimean Tatars and the Russian Occupation" is a 5-minute slide program created by Barbara Wieser, a member of the ICC Board of Directors. It aims to familiarize the viewer with the homeland of Crimean Tatars and their recent experiences under Russian occupation. We would like to acknowledge the assistance of Lillia Muslimova in selecting the music. This is the revised version of an earlier program, also produced by Barbara Wieser. The program may be viewed on YouTube: https://www.youtube.com/watch?v=p7IRjDyMLDM&feature=youtu.be
A Timeline: Crimean Tatars under Russian Occupation
It has been more than three years since Russian forces seized control of government facilities in Crimea and quickly moved to organize a questionable referendum that resulted in Russia's annexation of the peninsula in March 2014. Crimean Tatars have been under tremendous pressure ever since. Here we offer a brief chronology of events that lists human rights violations, including harassment and deportation of activists, exiling of Crimean Tatar leaders, intimidating members of the media, and illegal searches, confiscation of property, missing individuals and murder. Such abuses did not go unnoticed, and various governmental bodies and human rights organizations in the West responded by issuing statements and reports, documenting undue pressures exerted on the Crimean Tatar population. See: "A Timeline: Crimean Tatars under Russian Occupation."
Crimean Tatar Flag Day, June 26
Crimean Tatar Flag Day was observed in Washington, DC, as well in Kyiv and Ankara on 26 June 2017. On that day, the blue flag of Crimean Tatars (Gök Bayrak) flew along with the Ukrainian Flag on the roof of the Embassy of Ukraine in Washington. Inci Bowman, ICC President, was invited to attend the Ceremony and spoke briefly about the significance of the flag. The Gök Bayrak has been the national symbol of Crimean Tatars since 1917, when the first Kurultay (elected assembly) met in Bakchisaray, Crimea. Following the return of exiled Crimean Tatars to their homeland, the second Kurultay met in Simferopol in June 26-30, 1991 and reaffirmed the Gök Bayrak as their national flag. Hence, June 26.
Crimean Tatar Flag at the Embassy of Ukraine
Ceremony at the Victims of Communism Memorial
ICC participated in the 10th Annual Roll Call of Nations Wreath Laying Ceremony, sponsored by the Victims of Communism Memorial Foundation, on 9 June 2017. Held at the site of the Victims of Communism Memorial in Washington, DC, the Ceremony honored the memory of more than 100 million victims of communist regimes. Over 300 individuals, representing a record number of 23 embassies and 34 ethnic and human rights organizations, attended the event. On behalf of the ICC, President Inci Bowman presented a wreath, honoring more than 100,000 Crimean Tatars, victimized by political repression, famines and deportations. ICC participated in the annual event every year since the unveiling of the Victims of Communism Memorial in 2007.
Presenting wreath honoring Crimean Tatars
Crimean Tatar Lawyer Wins Award
http://khpg.org/en/index.php?id=1495805215 Emil Kurbedinov, a Crimean lawyer who defended many persecuted Crimean Tatars, , has received the 2017 Award for the Human Rights Defenders at Risk, given by Front LIne Defenders in Dublin. In his acceptance remarks on May 26, Kurbedinov stated that the honor goes to all the lawyers and human rights defenders in Crimea -- "all those people who go to the courts, who continue the struggle. This is our shared award." He also provides emergency response during raids and searches of the homes of activists by giving them legal advice and documenting violations of rights.
For additional information: "Crimean Tatar rights lawyer Emil Kurbedinov wins major human rights award" by Halya Coynash.
Kurbedinov receives human rights award
Photo: Irish TImes
Memorial meetings for Victims of Deportation
The 73rd anniversary of Crimean Tatar deportation was commemorated in Kyiv and other cities outside of Crimea, where significant Crimean diaspora communities are found. This is a day of morning for Crimean Tatars, a day marked with prayers for the victims of the brutal deportation from their homeland Crimea on 18 May 1944. Nearly half of the deported died during the transit and in places of exile within two years. In Kyiv, more than a thousand people participated in a rally, including the Mufti of the Spiritual Administration of Muslim Ukraine, who offered a prayer for the victims. Mustafa Jemilev also attended the rally and spoke to the group with encouraging words: "When the Soviet regime deported dozens of nations, the civilized world was occupied with its post-war problems. Now Ukraine and the whole civilized world are together with the Crimean Tatar people." He expressed his belief that the Russian forces will withdraw from homeland Crimea some day and that "the occupier will be expelled from our territory; the invader will definitely answer for all crimes against the Ukrainian state and the Crimean Tatar people. And let the souls of the innocently murdered ones inspire us to struggle for the restoration of our rights." For further information: "Memorial rally for Crimean Tatars deportation victims in Kyiv."
Memorial rally on May 18 in Kyiv
Photo credit: Crimean News Agency (QHA)
17 April 1938: A Tragic Day in Crimean Tatar History
Crimean Tatars remember the tragic day of 17 April 1938, when Crimean Tatar leaders and members of the intelligentcia were executed in Simferopol by Soviet authorities. Among them were Hasan Sabri Ayvazov (editor of the newspaper Terjuman, writer and administrator); Osman Akcokrakli (educator, scholar and university teacher); Huseyin Badaninski (ethnographer and museum director); Cafer Gaforov (journalist, writer and poet); Abdulla Latifzade (philologist and poet); and Ilyas Tarhan (writer and government official). It is not clear today how many Crimean Tatar intellectuals and professionals were shot to death during a 3-day period (April 17-19) and their burial place is unknown. We honor their memory, dedication and contributions. They will not be forgotten.
Victims of 17 April 1938
Illustration: Emine Emirsaliyeva
Day of Crimean Resistance to Russian Occupation
February 26, 2017, marked the 3rd anniversary of the controversial Russian annexation of Crimea. In support of Ukraine's integrity, Crimean Tatars living in Kyiv, Istanbul, Ankara and Constanta (Romania) held rallies and protested the ongoing human rights violations in Crimea. The Day of Crimean Resistance was also observed by Ukrainian groups in Paris, Tel Aviv and Amman (Jordan). On that day 3 years ago, Crimean Tatars and pro-Russian residents of Simferopol clashed at the Crimean Parliament. The next day, men wearing military uniforms with no insignia took control of the government buildings and the airport in Simferopol. It is estimated that 20,000 Tatars left their homeland Crimea since the Russian occupation and are now living in various cities of Ukraine.
Day of Crimean Resistance rally in Kyiv (Photo Credit: QHA)
The film "Crimea: The Resistance" depicts vividly the steps involved in the annexation of Crimea by Russia. The 23-minute video, narrated US historian James Austin (with Ukrainian subtitles), was published on You Tube in July 2016. It can be viewed at: www.youtube.com/watch?v=qo_lc3lBOXY&t=147s
Photographs relating to Crimean Tatars and Related Activities
Photographs relating to Crimean Tatars and related activities are now available at the FLICKR or PICASA Web sites:
Last Update: 3 January 2018